Summer is almost gone and the time has come to send the offspring back to their classes!
If you're like us, you love them to pieces, but, my oh my, are you ever ready to get them out of your hair and back to school! But if you're a working parent, you may not be able to be there when the bus drops the kids off at home…
You might be thinking to yourself…How do I know they're actually home? Did they come straight home or not? Are they behaving themselves? How can I prevent incidents while I'm not there?
While tracking their every move isn't practical, you CAN use your Simplx home security to know when, where, and what things are happening.
Here are four ways your security system can keep your child safe after they come home from school. It will give you a little more peace of mind for the new school year.
---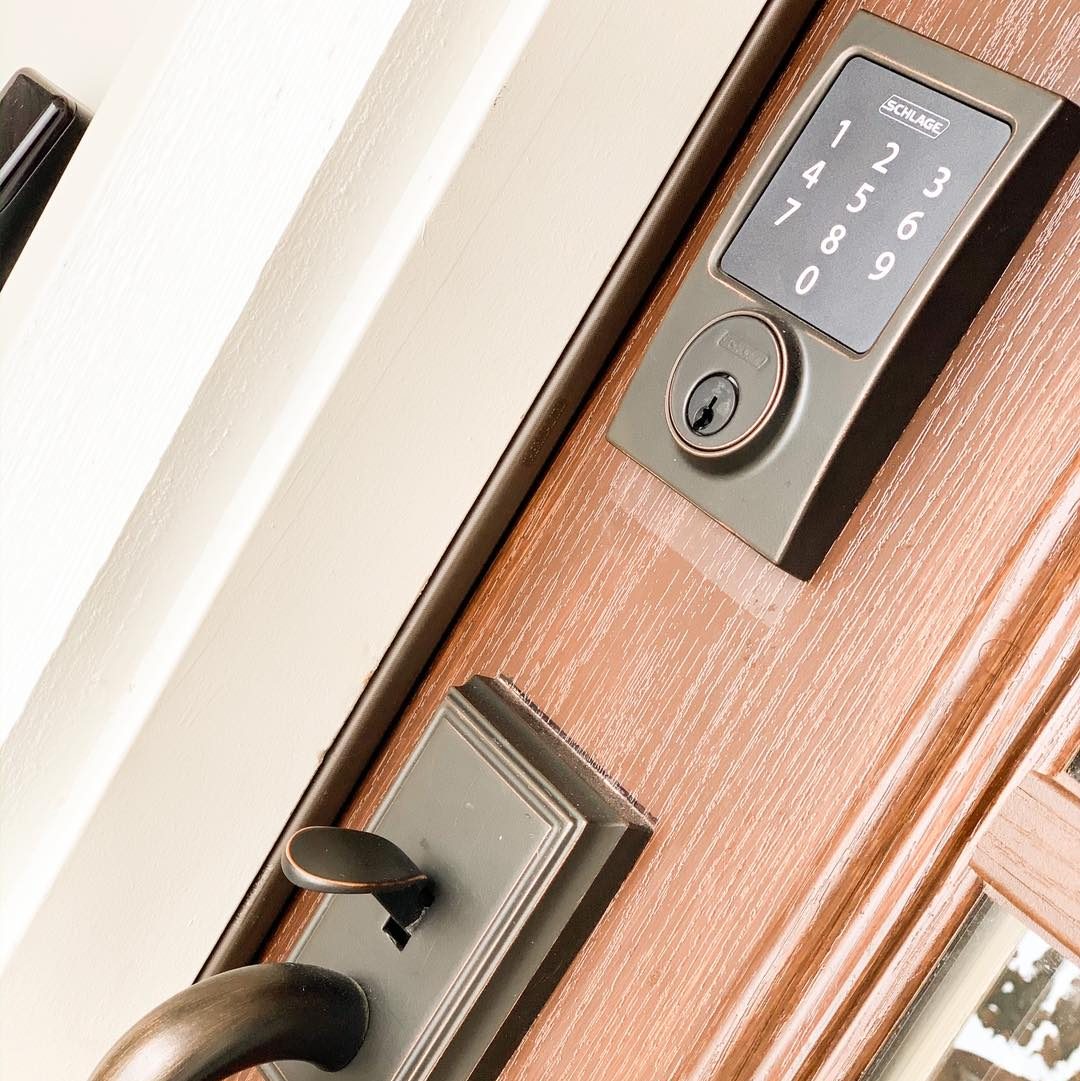 1. Knowing Your Kids Made it Home Safely and On Time
They are small and easy to lose. Kids have a lot on their minds – homework, after-school programs, friend drama, etc. and if your child is dependent on a key to get inside, you may find yourself getting a call from the neighbor's house.
You might be thinking, That's ok because we keep a spare key under the planter.
Choosing to hide keys close to the front door for convenience is, unfortunately, a dead giveaway to the common burglar. Door mats, flower pots, fake rocks and even thresholds or mailboxes are the first places searched for a spare key…Not only that, a key doesn't provide a record of when it was used to open doors and leaving one laying around could potentially void your home owner's insurance policy for break ins.
Use a smart lock for your front door.
It's a simple, trackable solution to prevent lost or easy-to-find keys. Smart locks can be opened with a private code(s) you set up or you can access them remotely with the Simplx smartphone app. The smart lock can also be programmed to only work for certain times during the day or days of the week.
You'll be able to see which code was used and when, and change things at a moment's notice without even having to be home.
We highly recommend investing in a smart door lock. It will save you time, headaches and give you more control over your home.
---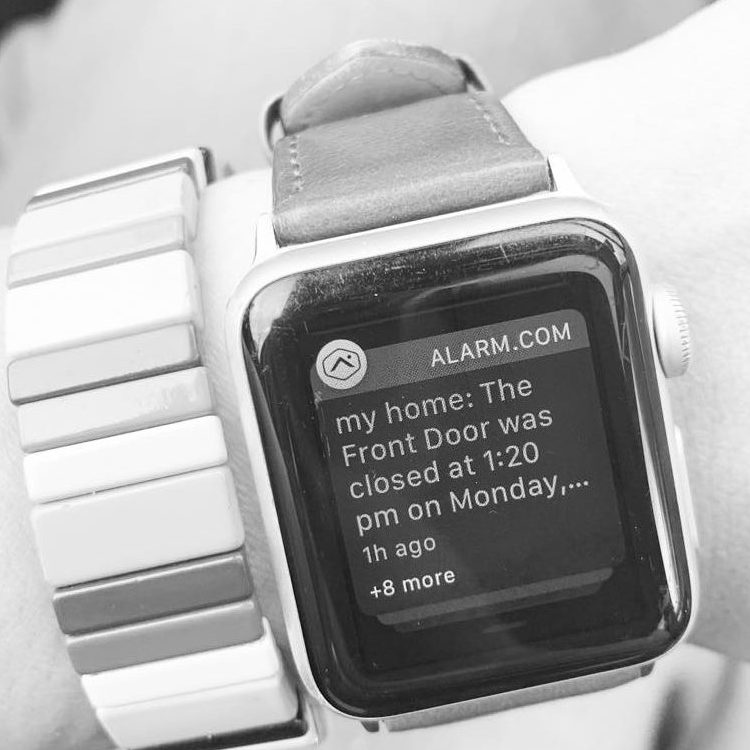 2: Stay in the Loop with Custom Notifications and Reminders
One of the handiest features of having a Simplx security system is your ability to track how it's being used in real time!
You can set the system to trigger a specific text or push alert to your phone or email for any of your smart devices.
You can see exactly when your child arrives home. Instant answers. No more waiting for the kids to text back or answer their phone.
You can see which motion detectors or lights are activated throughout the house.
You can create a "no show" alert, which lets you know if they aren't home by a certain time.
So, you don't even have to keep checking in; the system will do the work for you and make sure you know what's going on. Pretty cool, huh?
---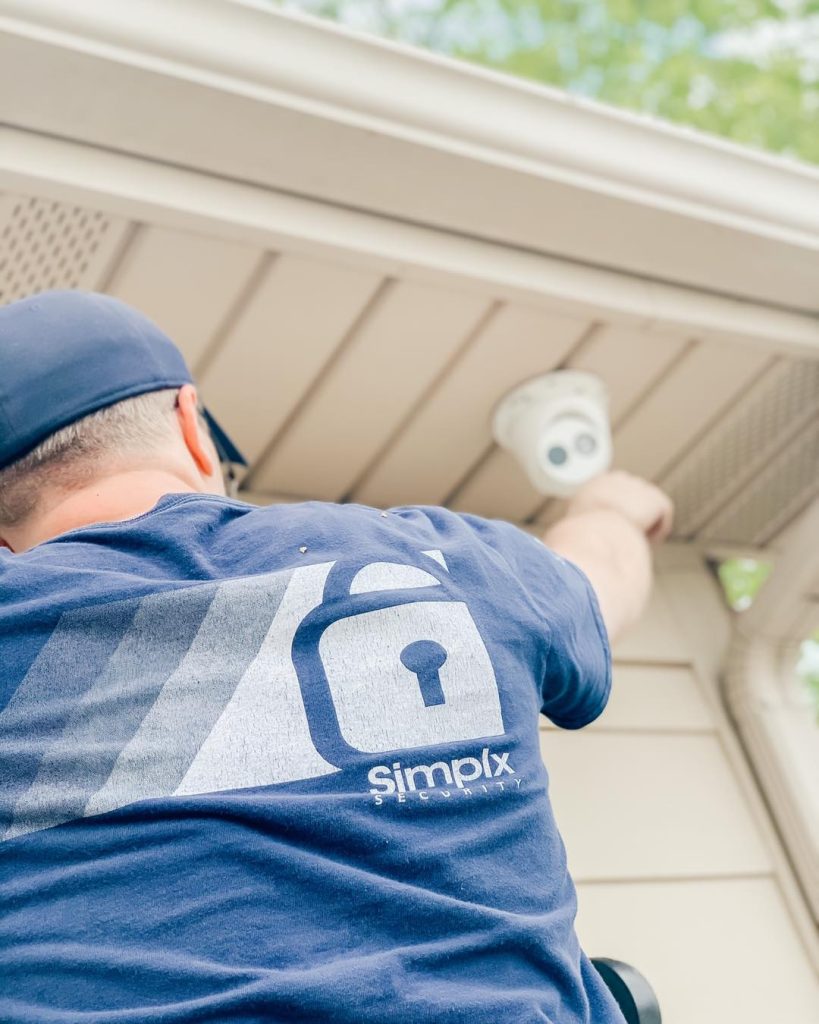 3: Easily View Video Footage
Unfortunately, the world we live in is not a safe place. Crime is always on the rise, and it's better to be prepared for the worst, than to regret it later on.
As any parent will tell you, there is always a fear lurking in the back of their mind…is my child actually home alone? At the very least, your home may easily turn into a neighborhood hangout in the afternoons. It's a good practice to keep tabs on who's there.
Security cameras let you visually see who's coming in and out of your home and while there are many different types of cameras, we recommend you have at least one of the following:
Outdoor security cameras provide the greatest range of sight. They can be mounted to cover large areas and some even come with night vision. This is so helpful if you have kids who play outside when they get home from school. It's also the best option for pools, pets and high traffic areas you want to keep an eye on.
Video doorbell cameras allow you to see who is (or was) at the door and can be set to alert you when it detects movement. It captures an image of your kids as they arrive home, so you can know for sure it's them going inside. And the two-way audio allows you to speak to anyone on your porch without even having to be home!
Indoor security cameras come in a variety of options and are the best way to check in on your kiddos to make sure they're safe, alone, and behaving themselves. Positioning the camera in the hallway overlooking the front door allows you to see when your kids arrive home, so you can rest assured that they're following your rules on after-school guests. Most can be tied into your existing security system and viewed from the app itself. All in one place and easy to access. A parent's dream.
---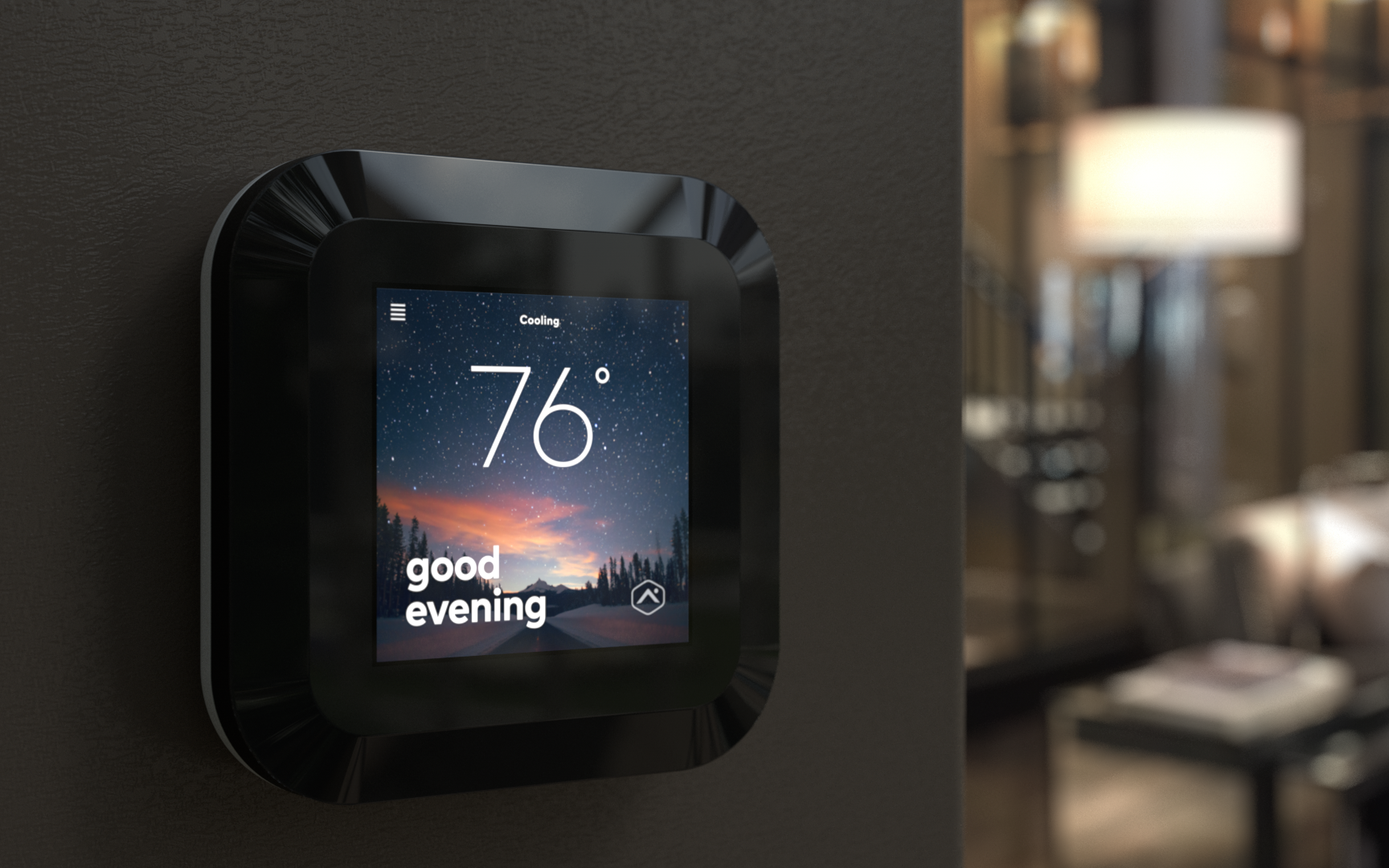 4: Lowering Your Electric Bill
No matter how many times you tell them, "Close the windows and doors! You're letting the cold air out," kids will inevitably get distracted and have more exciting things to worry about.
By using the settings on your Simplx Smart Thermostat, you have a significant money-saving benefit: a lower electric bill.
You can program it to automatically switch to 'savings mode.' This means that when there is a temperature swing the thermostat detects it and adjusts itself to help reduce unnecessary energy being spent.
It can also send you notifications when your home reaches a certain temperature, so you will know to remotely adjust it as needed.
This gives you full control over your electric bill from anywhere in the world!
So if you see a dip or rise in temperature that you don't want, you can nip it in the bud.
Another benefit of a Simplx Smart Thermostat allows you to set a schedule to warm up or cool off your home at certain times of the day or week.
But one of THE BEST benefits is that you can create an alert so you'll know if anyone makes an adjustment to the thermostat.
You can even restrict temperature changes so they can only be made from the mobile app, not the device.
Keep your home the way you want it with just a few clicks. Pretty handy dandy.
Back-to-school season comes crashing in before you know it, but with a Simplx Security system in place, you can have peace of mind that your kids are safe and sound and doing what they are supposed to do…and if not, you'll know all about it!
We've got you covered!
Have questions? We're here to be helpful in any way we can.
At Simplx Security, our mission is protecting what matters most to you. It's vital that you continue to feel safe and trust that your security system will do its job well. One of the best benefits of having a local security company monitor your system is you're partnered with folks who understand your area and are right around the corner! We're here to help you if any further troubleshooting is required.
Contact us!
Follow us on Facebook and Instagram!
Email us at customerservice@simplxsecurity.com
Call the office: 260-482-7233
Visit us at: 8320 N Clinton Park Drive, Fort Wayne, IN 46825