One of our favorite things to do here at Simplx is to spotlight our hard-working, dedicated employees. This month we're featuring our Field Service Supervisor Christian Havener. Check out our interview with him to see what it's really like working behind the scenes in the tech department at Simplx Security.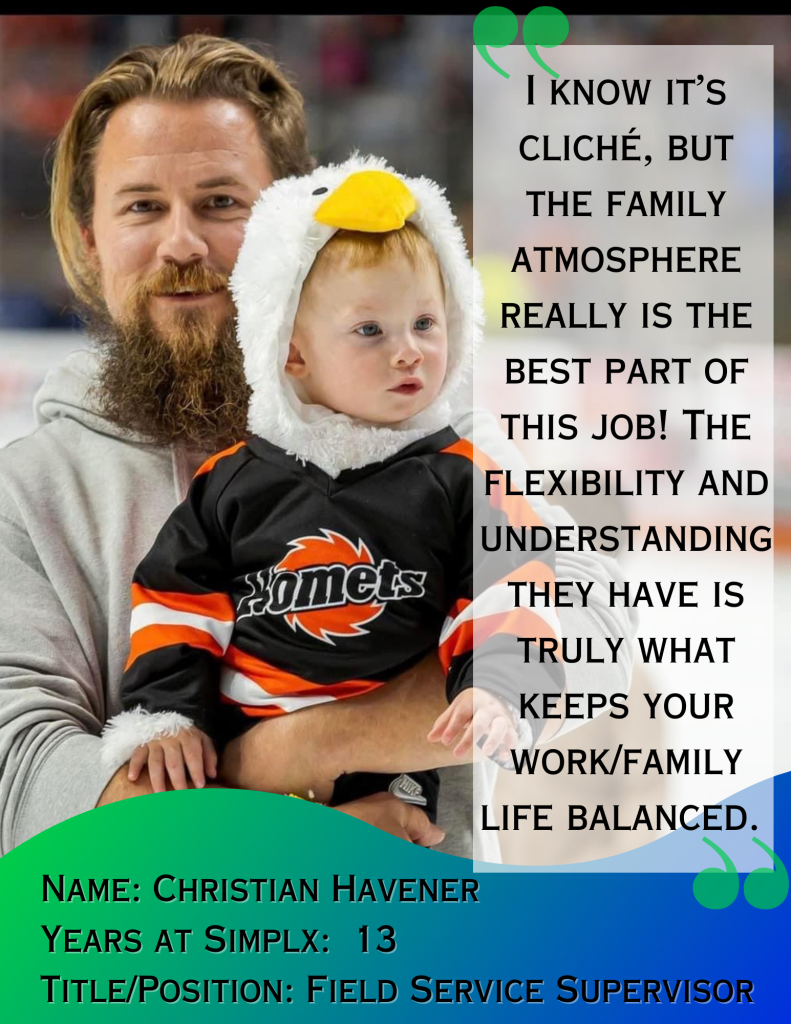 Get to know Christian and his history with Simplx
Simplx: Hi, Christian! Thanks for being our employee highlight this month. You've been with Simplx for quite a while now. Can you share your history with Nate and Tara and how you came to be a part of the work family?
Christian: Howdy! Thanks for having me. I met Nate several years ago shortly after graduating high school. He was out at my parents' house doing an alarm install. We discussed things like work ethics and his need for an extra hand, and the next day I was officially an employee of Simplx.
I had a short stint at another security company, but I can honestly say I've landed here and haven't found a better workplace. Not just for the culture, but for the way they support families. Nate and Tara have been good to me over the 13 or so years I've been working here and I can't imagine a better place to have set down roots to grow my career and family.
See what it's like working on Simplx's tech team
Simplx: What a great backstory! Seeing the full picture of your Simplx journey helps put into perspective your role here in leading the in-house tech team. Managing ticket queues and helping resolve technical issues of every kind (some of which include very obscure equipment), definitely takes serious knowledge. Can you shed some light on how you got to the level you're at and what your process is for staying on top of it all?

Christian: That's a loaded question, but I'll do my best to answer it. I'd say the most important thing to keep in mind is to always have a desire to grow. If you aren't curious about your industry, it can be really hard to research and retain information. Also, learning from mistakes is important. You have to allow yourself to fail, be humble enough to admit it, and move on. "Every expert was once a beginner," as they say, and it's very true. Experience is your best teacher.

"I can't imagine a better place to have set down roots to grow my career and family."
Take a peek at the highs and lows of working with Simplx
Simplx: There's always a lifetime of learning involved in any profession; yours is certainly no exception. What is your absolute favorite thing about your job as opposed to your biggest challenge here at Simplx?
Christian: I know it's cliché, but the family atmosphere really is the best part of this job! The flexibility and understanding they have is truly what keeps your work/family life balanced. When my son is sick and I need to work from home or if there's doctor appointments, etc., I know they'll work with me to provide the best outcome for everyone. They care. And it shows in the way they treat their people.
There are also a ton of opportunities to learn at Simplx! Nate and Tara are very involved in keeping their employees up to date with the security industry. They send technicians on retreats and invest in their knowledge and training. It's really a great place to work.
I'd say the biggest challenge for me is remembering that not all people learn in the same way or at the same pace. Some folks pick it up [training] just by reading a manual. Others learn best by jumping in hands-on and doing. Still others need repetition and encouragement. It's a challenge at first, but it becomes something you really appreciate in the end, because you get to see people discover talents they didn't know they had, and they end up becoming really valuable team members you can rely on to train others as Simplx grows.
"…the most important thing to keep in mind is to always have a desire to grow."
Discover Simplx's future and how you can be a part of it
Simplx: That's a great way to explain it. Highs and lows are a part of any position in the workplace. What advice do you have for folks who are interested in pursuing (or who currently have) a career in security? And how do you see Simplx stepping into the future of the tech industry?
Christian: First of all, know that you're needed! Security is an important trade industry, and as it grows there's serious demand for technicians who understand this and take pride in their work. Secondly, even though you don't need to go to college for this career (I didn't), you DO need to have a natural curiosity and be willing to learn and grow. Most of our techs are trained to do any type of job, but each ends up really shining in one or two areas. As you dive in, you'll learn what you have a knack for and where to focus your effort.
Looking back to when I first started working here [2009], it's amazing how the tech industry has exploded! Advances in AI have changed the game since they began to be incorporated into nearly every device. And it will only continue to grow, expanding our capabilities and launching Simplx into the future of new ways to protect what matters most to folks (there's a reason that's our slogan).
You never know what's around the corner when it comes to tech. But taking each moment as it comes allows you to learn freely and discover things you may never have known otherwise. I think it's best summed up in one of my favorite quotes: Live like there's no tomorrow.
---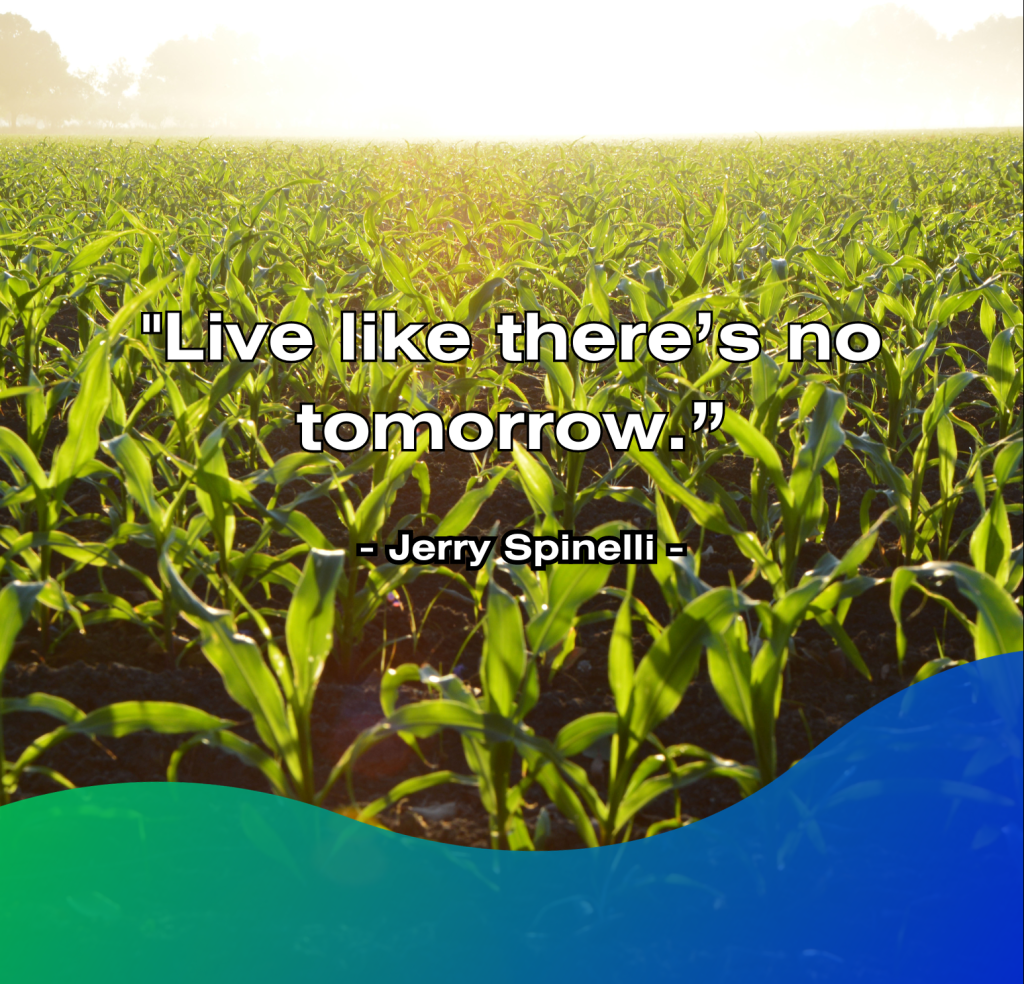 ---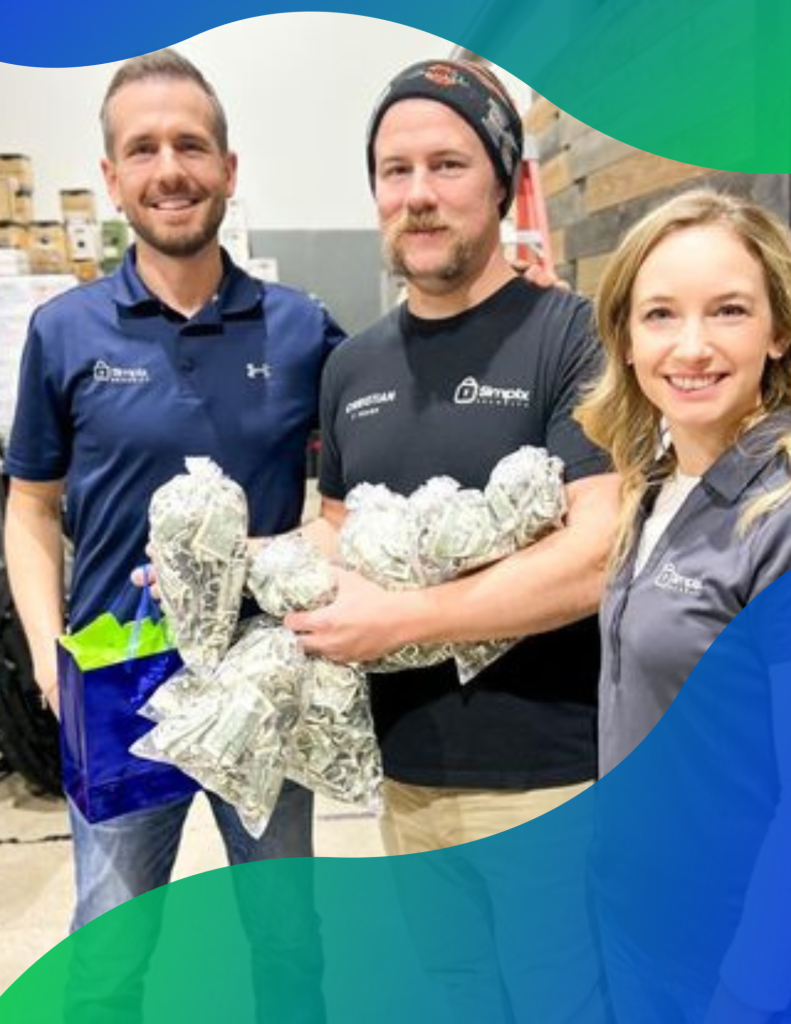 What our owners have to say about Christian:
"Christian is a loyal friend and a diligent worker! We've been privileged to watch Christian grow up over the years, develop in his career, get married, become a father, and parent a toddler. He's risen to the task of leading Simplx in technology, installation & customer service, because of his dedication to the Simplx team and to Simplx customers.

Christian is extremely knowledgeable, capable and teachable with all things security tech. We are so glad to have Christian be a part of our Simplx Family and look forward to many years ahead with him."
---
If you're interested in working at Simplx Security, we always welcome resumes! Our company continues to grow and expand fulfilling the security needs of our community. Come grow with us!
Email resumes to our HR team: ksheets@simplxsecurity.com.
If you've been considering getting home security, contact us! We are happy to answer any questions you have and help in any way we can.
Did you know we do FREE estimates that can give you options tailored to your specific needs?
We've got you covered!
Have questions? We're here to be helpful in any way we can.
At Simplx Security, our mission is protecting what matters most to you. It's vital that you continue to feel safe and trust that your security system will do its job well. One of the best benefits of having a local security company monitor your system is you're partnered with folks who understand your area and are right around the corner! We're here to help you if any further troubleshooting is required.
Follow us on Facebook and Instagram!
Email us at customerservice@simplxsecurity.com
Call the office: 260-482-7233Visit us at: 8320 N Clinton Park Drive, Fort Wayne, IN 46825